Leather Shop
Golden Bear Sportswear

95 Years & Counting

Just a stone's throw from our hometown headquarters in San Francisco's Mission-Potrero Hill neighborhood, the Golden Bear Sportswear factory has been designing and manufacturing classic jackets for the better part of the last century. Since opening shop in 1922 under the title S. Slater and Son, the founder Sam Slater had cemented himself as a forefather of San Francisco craftsmanship and apparel. Now one name, several owners, and hundreds of classic outerwear designs later, Golden Bear Sportswear remains at the top of every brand's 'industry partner wish list.'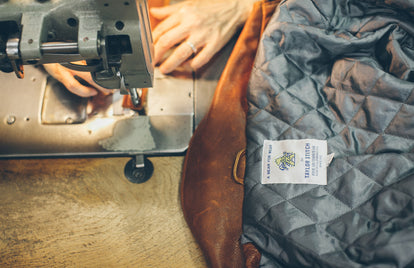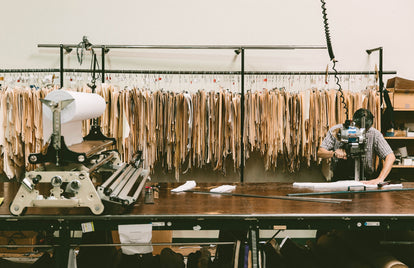 "Meticulous" doesn't come close to describing the process that goes into manufacturing each and every Golden Bear jacket. From matching the leather's grain for each panel to hand stitching them all together, every garment is rich with history, purpose, and love.
Since its inception, Golden Bear has maintained an impeccable reputation and set the standard for working conditions and longevity of employment. To this day, under the leadership of current-CEO Matt Ehlen, the average employment tenure is twenty years, employees are paid a prevailing salary and compensated for their vacation and sick days, and each quarter GB donates jackets to charitable causes, such as the Delancey Street Foundation, the John Burton Foundation, and homeless shelters across the Bay Area.
Location

San Francisco, CA

Factory

Golden Bear Sportswear

Employees

20 Employees
66% Female, 34% Male

Language(s) Spoken

English

Established

1922

Products Made
Golden Bear Sportswear
95 Years & Counting
Friends in Footwear

Family Owned in The Footwear Capital

If Cinderella ever needed a replacement for her Glass Slipper, Dante is undoubtedly where she would go. How comfortable can a glass slipper be, anyways? Most of us avoid walking on eggshells but she makes an effort to walk on glass. And while this Fairy Tale anecdote may seem a bit overdrawn, it's actually quite an appropriate one, as working conditions in textile factories are far more similar to that of a scullery maid in the Tremaine household than we'd prefer.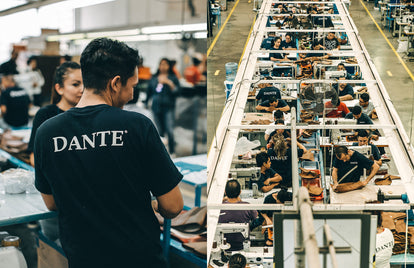 Fortunately, Dante, a family owned and operated footwear manufacturer in Leon, Mexico, provides their employees with a more classic storybook ending. Not only does the leadership of David and Carlos Torres Flores, brothers and co-founders, resemble that of the Fairy Godmother, but employees are given their very own "Pumpkin Coach" transportation in the personal, work-issued bicycles.
No need to wait with bated breath for the clock to strike midnight and the veil to lift, the Dante employees work fair hours, receive equitable compensation, and operate more like an oversized family than a business. Don't mistake ethics and conviviality with poor quality. The footwear made at Dante comes from fine, local leather and is constructed with the same scrupulous care that the Torres Flores brothers employ in keeping their workers happy. It doesn't hurt that, at any given moment, you can hear, and smell, espresso machines pumping out some of best espresso we've ever had.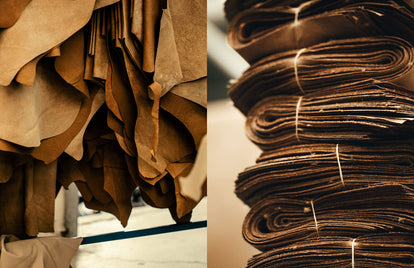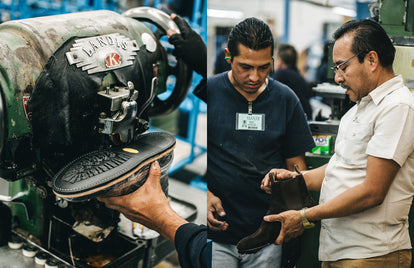 Location

León, Mexico

Factory

Friends in Footwear

Employees

403 Employees
64% Male, 36% Female

Language(s) Spoken

Spanish

Established

1987

Products Made
Friends in Footwear
Family Owned in The Footwear Capital
Friends in Footwear
Family Owned in The Footwear Capital
Handcrafted in Leon, Mexico
Shop The Collection
The Art of Leather
Shop The Collection
The Art of Leather
A cut above. Not all leather is created equally.