The Jack Landing Page
Meet The Jack. From the Responsible organic cotton makeup to the expertly tailored fit, to its rugged, double-needle felled construction, our signature oxford shirt is a noticeable step up from your basic button-down. Meticulously crafted and built for incredible versatility—that's The Jack.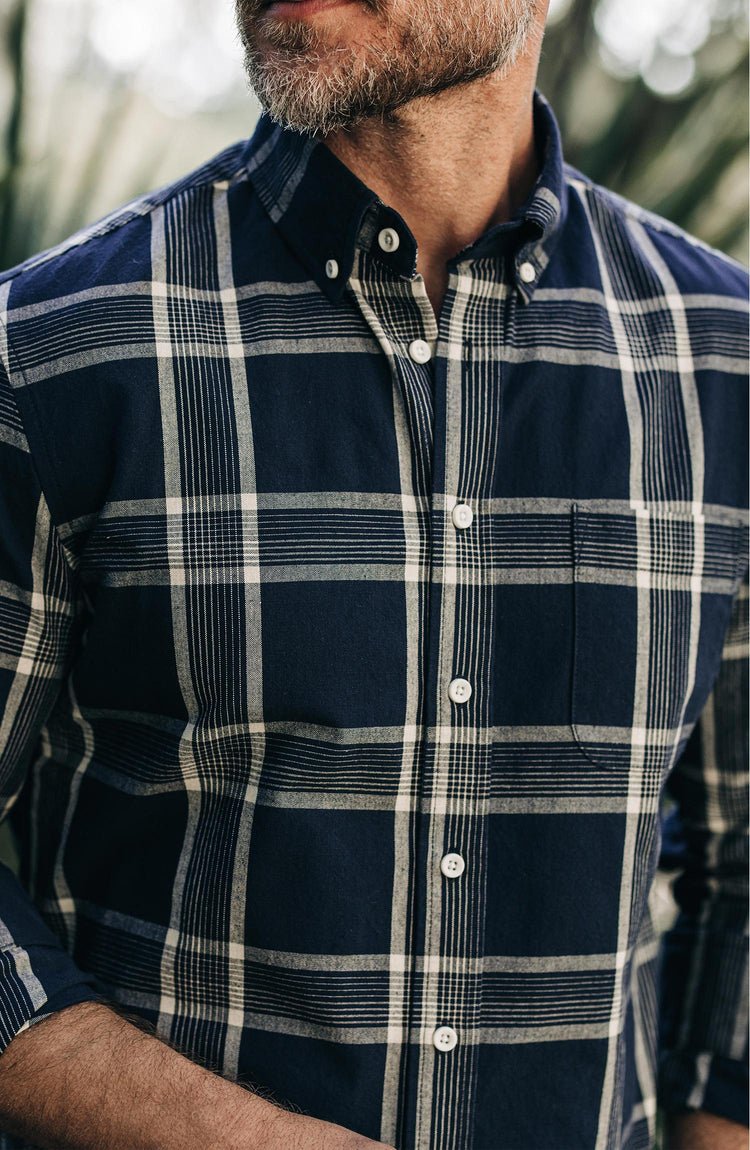 What is an Oxford shirt?
Dating back to the 19th century, the Oxford shirt was named after the prestigious university and quickly became a favorite amongst polo players for its durable, lightweight, and breathable design. Shortly after its advent a button down collar was added to the style to keep it secure when riding in the field, and with that the modern Oxford was born. From royalty to pop-culture icons, the Oxford shirt has become a menswear mainstay, as relevant today as it was two hundred years ago.
Are Oxford shirts formal or casual?
Part of what makes an Oxford shirt such an indispensable addition to any guy's wardrobe is its versatility. Tucked in and buttoned up, it blends in well at almost any formal event from work meeting to wedding, or roll up the sleeves and undo a button or two for an iconic casual look that's welcome everywhere from a first date to a night on the town. For more ways to style the versatile Jack, check out our Journal on how to wear an Oxford shirt.
What pants should you wear with an Oxford shirt?
With a well tailored Oxford shirt the outfit options are endless. Pair it with slacks or chinos at the office or a formal event for a smart casual look, throw it over some jeans for a casual fit that still reads put together, or pair it up with some shorts for some dockside style that you'll be going back to all summer long. Frankly, you'll have a harder time finding bottoms that don't go with your Oxford. Sweatpants, maybe?