TS x Pride
Our hometown of San Francisco has a storied history as a battleground of activism for social justice and LGBTQ+ rights, and with Pride Month upon us we're reminded of both our hometown heroes like Harvey Milk and those who still fight today, like the fantastic folks at the Human Rights Campaign.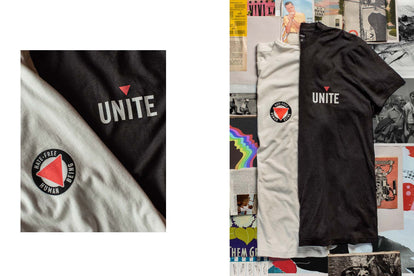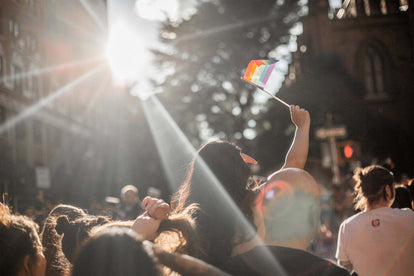 To celebrate Pride Month, we've cooked up two fresh iterations of our classic Cotton Hemp Tee that sport retro iconography pulled from a history of San Francisco protest and celebration. Worn by agents of change through the 1970s, the pink triangle—once a marker of WWII oppression—was reclaimed by the community as an insignia of defiance and perseverance that flies in the face of an unjust status quo.
Today, that message of hope and perseverance is carried on by a proud global community of advocates and allies as well as passionate non-profit organizations. For more than two decades the Human Rights Campaign has been breaking down barriers and advancing initiatives for social justice through their three pillars of action: mobilize, educate, and advocate. So we're proud to announce that a portion of all proceeds from the Cotton Hemp Tee in Unite and Hate-Free will go directly to the Human Rights Campaign to help strengthen their fight for LGBTQ+ inclusion and equality.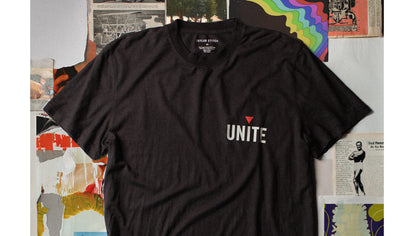 Retro vibes, every-day comfort, and a message of visibility and love that you'll be wearing with pride for years to come. Check out The Cotton Hemp Tee in Unite and Hate-Free here—