The Linen Shop
Lightweight, breathable, durable—it's no wonder we're reaching for linen when warmer weather comes around. From breezy linen shirts to summer-weight suiting, we've got a ton of legendary gear on offer to help you take on the season in style.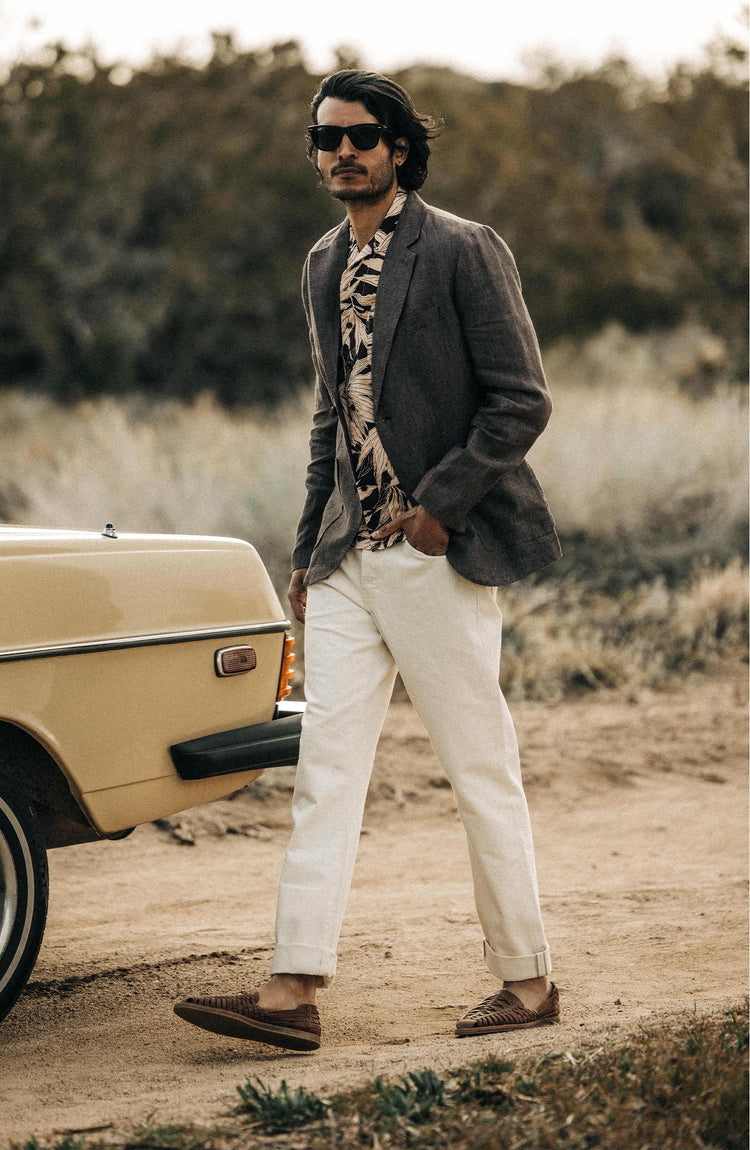 Is linen a durable fabric?
While its lightweight hand feel might make you think otherwise, linen is one of the strongest natural fabrics out there, ringing in at about 40% stronger than the average cotton fibers. Its hypoallergenic, biodegradable and boasts impressive sustainability—flax plants are resilient, need very little water, and can grow in nutrient depleted soil. All that adds up to linen gear that's as sturdy as they come, engineered to age with grace seasons down the road.
Are linen shirts comfortable?
Linen is naturally lightweight and breathable, meaning it can keep you cool and comfortable even on sweltering days. Our linen shirts are garment washed for a soft, lived-in feel from the very first wear—and they'll only get softer with every wash.
Can you wear a linen jacket to a wedding?
Yes! Linen jackets are incredibly versatile, and their breathability makes them ideal for summer weddings. Pair a linen blazer like our Sheffield Sport Coat with a classic Oxford shirt like The Jack, and a matching tailored trouser for a foolproof look that's far from stuffy. For more relaxed occasions, throw your jacket over a short sleeve shirt and chinos for a look that's as comfortable as it is classic.