As the temperature rises, there are plenty of ways to express your unique style in the warmer months. Whether you're dressing for an outdoor adventure, a night on the town, or a formal event, this handy field guide will give you the tools to ensure you're looking and feeling your best all summer long.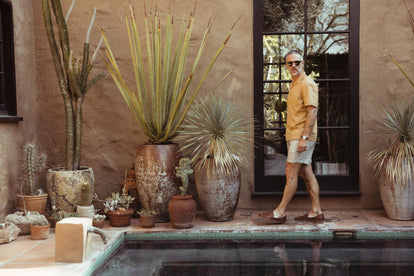 How To Style For Summer
Beach Days
Summer brings with it some great opportunities to hit the beach and explore some exotic locales. When it's time for some well-earned R&R, few styles can topple the classically cool camp collar shirt. They've been a staple in menswear for generations, offering laid-back, retro looks and lightweight fabrications to keep you cool in tropical climates. Plus, they're exceedingly easy to style. Pair them with hemp shorts for a go-to fit that you'll be reaching for all summer.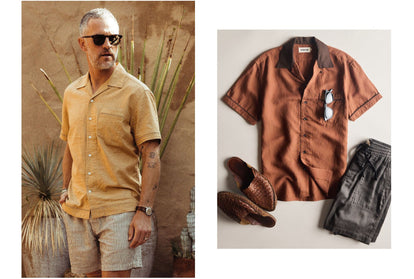 Casual Weekends
Knocking a casual look out of the park comes down to choosing simple, timeless pieces that prioritize comfort without skimping on style. For our money, a solid set of blue jeans is a great place to start. Whether you prefer a slimmer cut or a more classic straight-leg fit, we recommend looking for 100% cotton selvage denim. They'll last a heck of a lot longer than cheaper options (often blended with Spandex), and they'll develop unique-to-you fades with each year of wear.
On top, you can't go wrong with a lightweight T-shirt. Look for cotton tees with a light garment weight (5 oz or less) or an option built from a more breathable material, like a hemp t-shirt. As far as fit goes, what matters most is that you like how it looks and feels, but a few key things to look for are a hem that breaks just below your waist and shoulder seams that hit at the slope of your shoulders.
Looking for a bit more visual interest? We've got you. A western shirt is an excellent option, offering striking details to help you stand out without compromising comfort. Just be sure to roll up those sleeves or opt for a short sleeve iteration.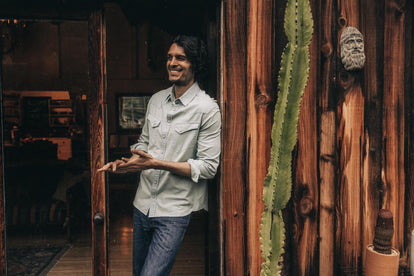 Work Week
Dressing work-appropriate while beating the heat can be a tricky feat to manage, but don't sweat it, we've got you covered.
By calling on familiar workwear silhouettes in lighter, more breathable materials, you'll be looking the part without breaking a sweat. A linen shirt or lightweight polo are some of the best ways to achieve this. They retain all the clean looks of their heavier contemporaries but with a lighter, more breathable feel that'll come in handy when peak summer heat rolls in.
For bottoms, you can't go wrong with a sturdy pair of chinos. They fit in nicely in any office setting and look great on the town when the workday is through.
Hiking/Fishing
One of the purest joys of spring and summer is getting out there and spending some quality time in the Great Outdoors. Be it a hike, fishing excursion, or multi-day backpacking adventure, durability and functionality should be top of mind when choosing your outfit.
This year, we're reaching for well-built shorts, like dock shorts or options that feature naturally water-resistant fabrics. They'll allow for maximum mobility without sacrificing that all-important pocket space, not to mention keeping those stems cool when you're traversing the wilds.
Pair these with a rugged denim shirt or durable t-shirt for a sensible outfit to outlast your most treacherous bouts with mother nature.
Summer Weddings
Summer weddings pose a unique challenge. The occasion calls for classic suiting, but the climate makes sporting a three-piece unbearable. So what's the solution? One word: linen. Outside of being light and breathable, linen blazers and trousers tend to have less structure than their traditional counterparts, adding a touch of classy nonchalance to a familiar look. For additional flair (if the bride & groom approve), you can layer linen suiting over a camp collar shirt or knit polo. Finally, throw in a pair of loafers to complete the look. This one passes the dress code and the vibe check.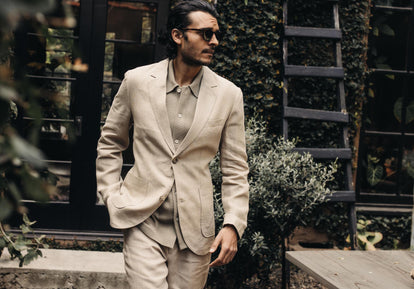 Summer Staples With TS
There are countless options to explore when it comes to gearing up for summer with TS. So head on over to our site, check out what's on offer and pick up a piece or two. All Responsibly Built For The Long Haul—and made to help you ace the season.