We think chinos get a bad rap. These days, they're widely perceived as a safe, office-friendly option; reliable, but hardly exciting. As is so often the case, however, history tells a different story, and that story is the one that we sought to retell with our brand new Foundation Pant.
You see, the earliest versions of what we now call chinos were actually issued to soldiers during WWII (and later on, the Korean and Vietnam wars) as versatile, comfortable, and exceedingly durable trousers that could withstand the demands of enlisted life. These early chinos proved so popular (and resilient) that GIs kept wearing them even after they came home—not only at the office, but in the garage, tuning up cars and motorcycles, or in the workshop, or out in the field. They were seen as the quintessential utility pants, and their popularity quickly caught on; just about everybody had room in their closet for a pair of trousers that could do it all.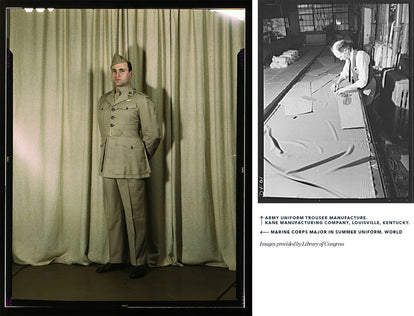 That's the legacy we're celebrating with The Foundation Pant, and fittingly, it all started when we tracked down some deadstock military chino twill fabric and meticulously reverse engineered it using Responsible 100% organic cotton (including the pocketing!). Of course, we didn't stop there, opting for a year-round weight (8-oz.)—not too heavy, not too light—and a tight weave with mercerized yarns for a smooth hand feel and improved strength. We also added some elevated detailing to the design, including burly herringbone accents at the waistband and in the pockets as a nod to The Foundation Pant's military origins as well as bound interior seams for comfort and durability.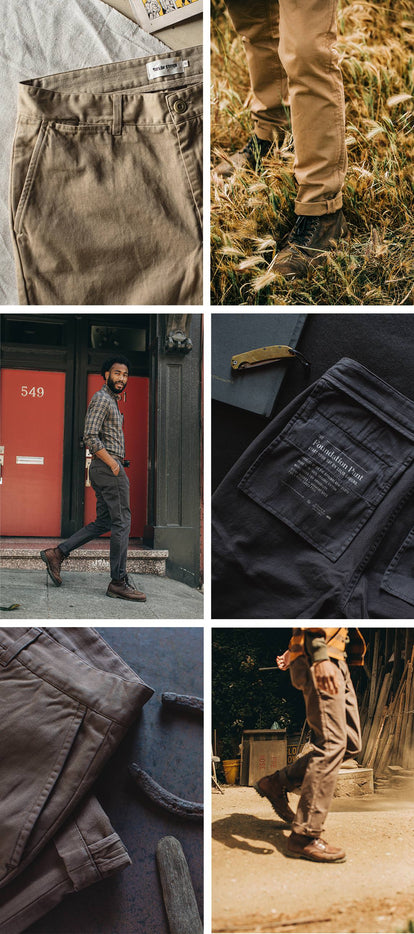 The Foundation Pant ships in both of our signature fits—Slim for a more tapered look, and Democratic for some extra room—both of which have been retooled ever so slightly based on customer feedback. We're extremely pleased with the final results, which strike that elusive, trend-immune balance between contemporary and classic. As per usual, you can expect some absolutely stellar tailoring and finishing, so it's easy to dress The Foundation Pant up when the occasion calls for it.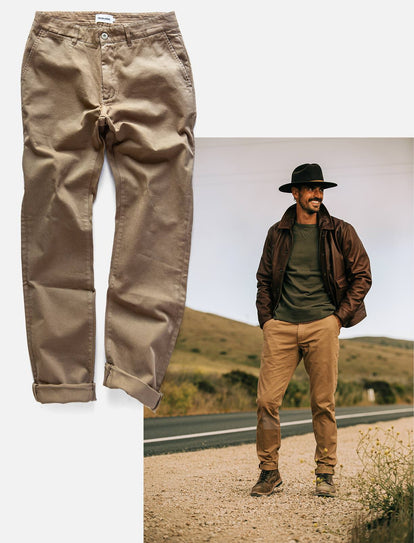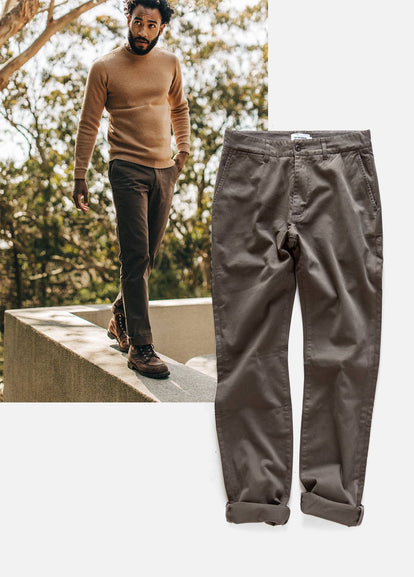 For the initial launch, we picked a handful of timeless, versatile colorways that are easy to work into just about any wardrobe: Khaki, Coal, British Khaki, Olive, and Espresso. Best of all, all four options have been garment dyed, which means that just like your favorite pair of jeans, they'll pick up some subtle but unmistakable character as you break 'em in. We love gear with a story to tell, and our hope is that each pair of The Foundation Pant that we ship out eventually ends up with many years of experience etched into its surface.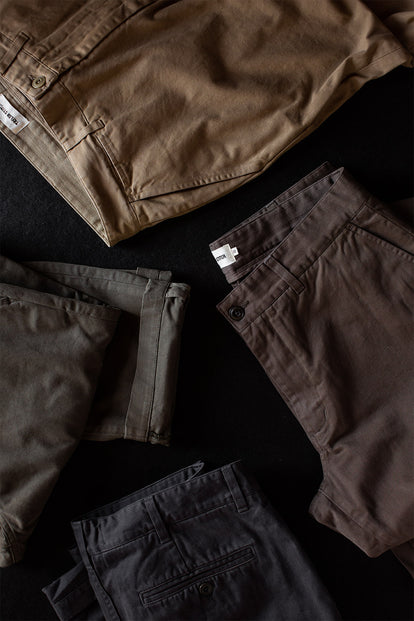 At the end of the day, The Foundation Pant encapsulates what Taylor Stitch does best: reimagine timeless styles with Responsible materials, modern fits and rugged construction. There's a certain nostalgia built into those original military chinos—they were the go-anywhere, do-anything trouser for an entire generation, after all—and we wanted to celebrate that history and revive that reputation with The Foundation Pant. We think we knocked it out of the park, but we'll leave the final verdict to you.