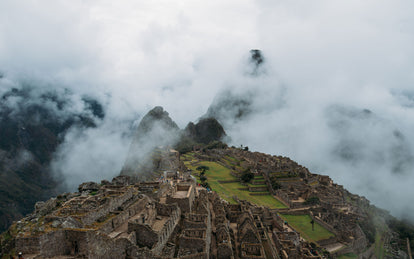 Making the most of travel isn't always convenient, but I try to remind myself on every trip that this might be the only time I make it to that destination.

Patrick Kolts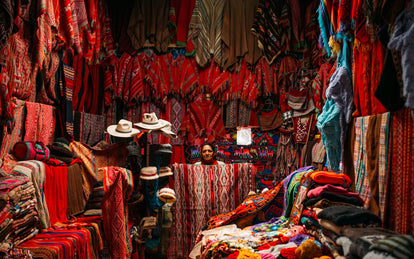 Last Minute Trip — Peru
Sometimes life is all about rolling the dice and asking yourself, why not? That's exactly the mindset I took when a last-minute trip was dropped on my lap. The best adventures tend to spring from spontaneity—a travel buddy who's got your back and the will to make the most of every opportunity that crosses your path.
Recently I was asked to head down to Peru for a job and knew right away that this would be an awesome opportunity to fully expose myself to a new country. With encouragement from Caroline, my partner in life, I called Jared, my ride or die travel companion, and asked him to meet me in Lima for a week-long adventure.
What trip to a foreign country doesn't begin with a taste of the local cuisine? The culinary scene in Lima is vibrant with traditional Peruvian foods as well as new and unexpected fusions from all across the world.
The most important meal of day started at El Pan De La Chola featuring exquisite espresso and delectable baked goods which started us on the right foot for our long day ahead. Cafe Verde and Arabica cracked our list for must see coffee shops, which we dropped by for much-needed caffeine boosts throughout the day.
The one restaurant that I will never forget is La Picanteria. At first glance, we couldn't even find the door to this very unassuming restaurant. Once inside, we were greeted, seated and draped with bibs. We were served the works, including a variety of ceviche, octopus, and an unforgettable fish soup that I'm still salivating over as I write this. Every bite was an exotic punch to the taste buds. The authentic and kitschy atmosphere of this catch-of-the-day restaurant made the experience unique and one to never forget.
Jared and I knew that a trip to Peru was not complete without a trek to the one and only Machu Picchu. After we finished our food-fest in Lima, we bolted to the famed tourist town of Cusco. This beautiful city feels like you are stepping back in time with its extensive Spanish colonial architecture, plazas, and old-city charm. The extravagant markets add extra eye candy for the tourists as they head towards the archaeological remains—the biggest attraction in the area.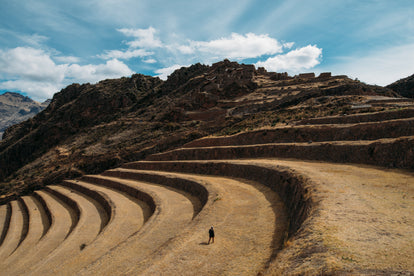 Jared, who always takes the road less traveled, found a man who was willing to loan us two horses so we could gallop from one historic site to another. At first, it felt a little sketchy, especially when our horse wrangler said, "I'll give you a ride to the horses in my Toyota Tercel!" I was prepared to tuck and roll out of the car but it ended up being a great adventure getting around the old fashion way.
Auguas Calientes is the closest access point to Machu Picchu so we decided to take the train there. It's a beautiful ride especially if you can find a seat in the train next to a window where you'll be able to take in the miraculous mountain views. Not much time is needed time to explore the quiet town but it's worth a quick look around.
The next day we finally made it to Machu Picchu—also known as "Old Mountain". When we arrived mid-morning, the clouds were just starting to break and the sites weren't crowded yet. We hiked as much as our legs would let us, covering all the giant peaks and taking the worldly views. We spent hours exploring the ruins taking moments to stop, sit, and just stare at the breathtaking heights. We did it all. Even though every muscle imaginable was aching afterwards, it was worth every step.
As we made our way back down the mountain, out of Auguas Calientes, through the markets of Cusco and back to the modern vibes of Lima for our return flights, we marveled at the variety of experiences we were able to have in only one week. We were feeling thankful for every moment and couldn't wait to share it with friends and family, who had been rooting us on from home. Next time I'm presented with a similar trip, I won't even hesitate to pack my bags and embark on a last-minute trip.