The American Southwest—a region marked with terrain, history, and a timeless color palette.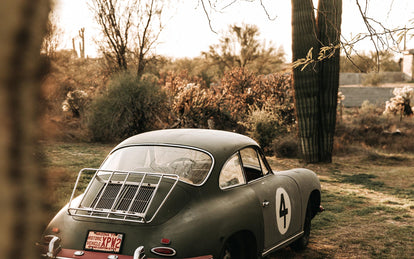 THE FOURTILLFOUR COLLECTION — Arizona
For this season's collection, we decided to drive southeast to draw inspiration from the heart of the desert. Once we crossed the state line into Arizona, we grabbed some of our favorite tacos and explored around—capturing the beauty and awe behind the desert sun.
If you know us, we're always on the lookout for creatives who are excelling at their craft. Those who push the envelope, or the pedal. These types of individuals are what the Long Haul spirit is all about—crafting timeless, intentional products and experiences that everyone can be a part of. Our buddy, Nico Samaras at Fourtillfour, has done just that.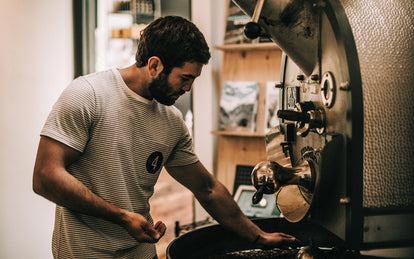 Founded in 2007, Fourtillfour is a project of Nico's— dedicated to community, craft coffee, and classic machines. We've been friends with him since the early days, so it only made sense to give him a shout when we were packed and on our way to Arizona.
Coffee, in Nico's eyes, is much more than simply a cup with a kick. It's a morning ritual that brings people together from all walks of life. The keen attention to detail, narrative of origin, even the act of cleaning your machine—these are all parallels that Nico found in his passion for classic automation.
The car that inspired Nico to launch his community and cafe in the heart of the desert was his father's Porsche 356. Years later, Nico ended up purchasing a beat down 356 of his own. As a project, of course, he and his father reassembled this machine from the ground up. Now, he notes this exact car as the window through which he views the world. The intentionally simple, yet effortlessly modern, design that transcends time—to Nico, that's what it's all about.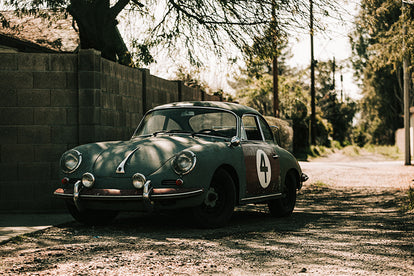 To celebrate Nico's craftsmanship, creative mind, and entrepreneurial spirit, we've curated a limited capsule of garments that are built to stand the test of time, just like his 356. The collection features our newest takes on the Ojai Jacket and Heavy Bag both proudly featured the "4" logo on the pocket of each piece. Be sure to act fast—just like his car humming down a desert road at sunset, you best believe these pieces will fly right past you before you know it.