While everything we offer is Built For The Long Haul, proper care and washing will play a big role in how your duds look and feel when it comes time to pass them down to the grandkids. So we've put together a handy care guide with everything you need to know to keep your clothes crisp and clean for as long as possible.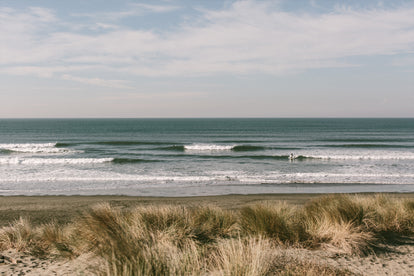 How Often Should I Wash My Clothes?
Selvage and raw denim aside (see our Denim Care Guide for specific directions on those), there are a ton of factors that go into deciding how frequently to wash your clothes, such as material and how active you are in them. But generally speaking, less is more. Unless there are visible stains, oil, or grime buildup, you can usually hold off on throwing that button down shirt or pair of chinos in the wash. And if you're still not sure, nothing beats the old sniff test.
Washing your clothes less not only ensures they look their best for longer, it also helps reduce your environmental impact. Washing machines are right up there with refrigerators as some of the biggest energy hogs in our homes, so do yourself and the planet a favor and get a few wears out of your duds before throwing them in the hamper.
What's The Best Way To Wash My Clothes?
Generally speaking, most damage to clothing that occurs while washing is due to high heat, so cold water is the safest way to go. Most of the energy consumed by washing machines goes to heating the water, so washing cold is not only better for your clothes, it's better for the environment. To further lessen your carbon footprint, be sure to launder a full load of clothes every time so as to not waste water and energy.
Another likely culprit when damage occurs in the wash is metal hardware. Be sure to zip up any zippers on pants and shirts before washing as an open zipper in a spin cycle is like throwing a dull circular saw into the mix, causing tears and abrasions on the rest of the items in the load. Any button down shirts should be fully unbuttoned before entering the wash to avoid unnecessary strain on the buttons and buttonholes.
Next, ease up on the detergent! Make sure to read the instructions on your washing machine and use the correct amount of detergent. Also, avoid putting detergent directly on your clothes as this can harm the dye. Instead, pour the detergent in the wash and then add your clothes. And avoid fabric softeners, as they can damage your clothes.
Lastly, use a filter to prevent micro plastic shedding. Washing clothes with polyester can lead to the fabric shredding and ending up in the ocean. Products like a washing bag help prevent micro plastic shedding during washing.
How Should I Dry My Clothes?
Hanging your clothes to dry will forever be our preferred method as it eliminates the risk of shrinking, pilling, and torquing. If you live in an apartment, a simple folding rack is a great investment, or if you've got a place with a yard, the classic clothesline is a perfect solution.
If hanging your clothes to dry is not an option for you, there are still some best practices to consider. Try to use a lower setting on your dryer to avoid damage from extreme heat, and instead of using wasteful dryer sheets, throw a couple of wool dryer balls in with your clothes. You can even put a few drops of essential oil onto the dryer balls for that "fresh & clean" scent.
The Care Tag Is There for A Reason
While the above instructions are a useful guide to most day to day laundering, always be sure to check the care tag. Some of our garments are dry clean only or require special treatment due to the delicate nature of the materials. For instance, the most well built merino sweater in the world won't survive a high heat dryer cycle. So before throwing any of our clothes through the wash, double check the care tag; it'll give you peace of mind and ensure your garments look and feel their best, For The Long Haul.
Now that you know how to care for your gear, check out Taylor Stitch's full line of clothing and gear up for the adventures ahead. Cheers.