The idea of living in a city is extremely new for me. I grew up in the foothills of North Carolina along the crest of the blue ridge mountains, with most of my teenage weekends spent exploring those mountains and all of the trails they had to offer. I just moved to Scotland this year and have been living in the capital of Edinburgh as a full time freelance photographer. It's a really amazing city, but still an adjustment for me which is kind of how this trip to the Highlands came about.
Cities can be exhausting so finding some open air and big mountains was a huge recharge. The Highlands themselves are really special to me and I've honestly been obsessed with them even before I got to go up there myself. My fiancée and I decided it was time to head up northwest for our second Highlands trip since living in Scotland, so away we went.
We had a Spotify playlist going with everything ranging from Charley Crockett's new album, to Joji, Gregory Alan Isakov and The Japanese House. It set a nice mood for the glens and lochs that the Highlands are made up of. We used Glencoe as our home base. It's only a two and a half hour drive from Edinburgh and is nestled nicely in the rest of the Highlands so it's pretty convenient. I'd recommend setting out on your own as not having to worry about public transport, it definitely gives you more freedom.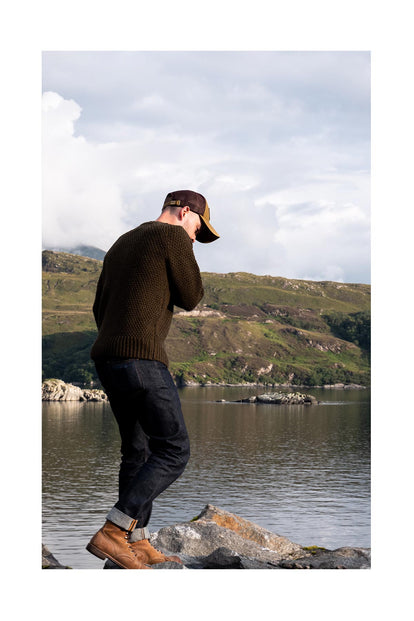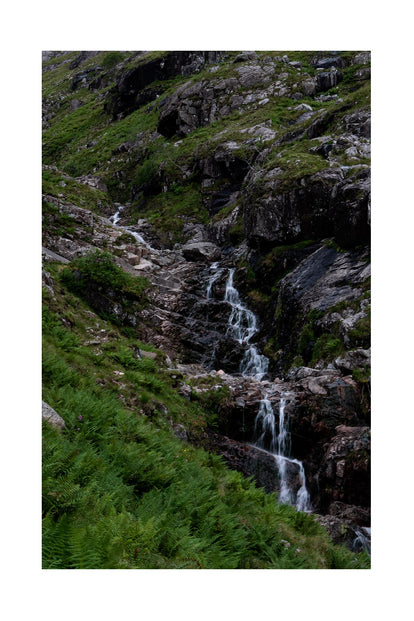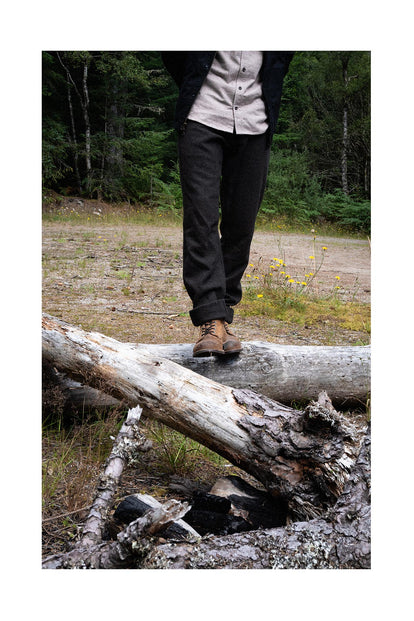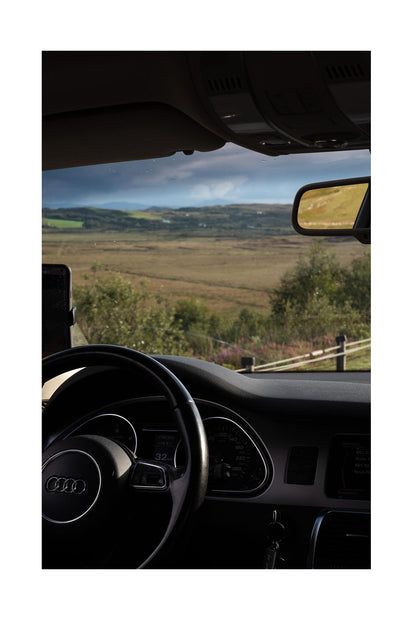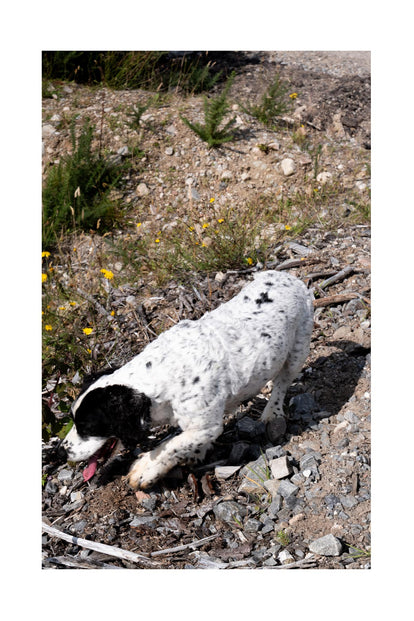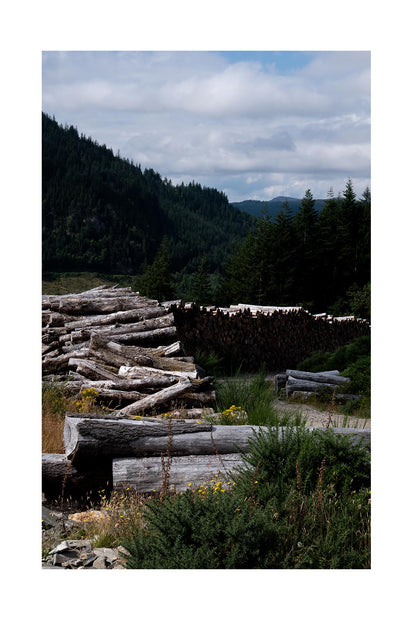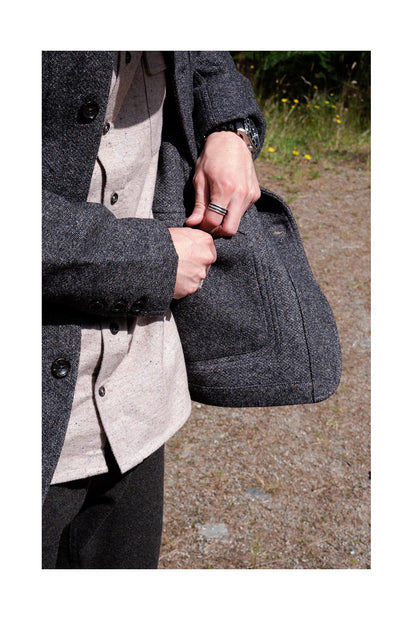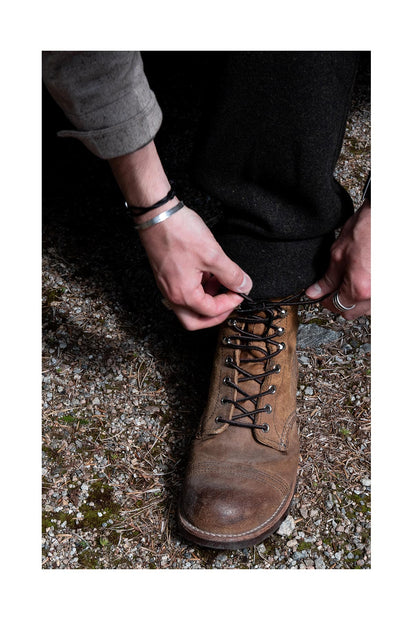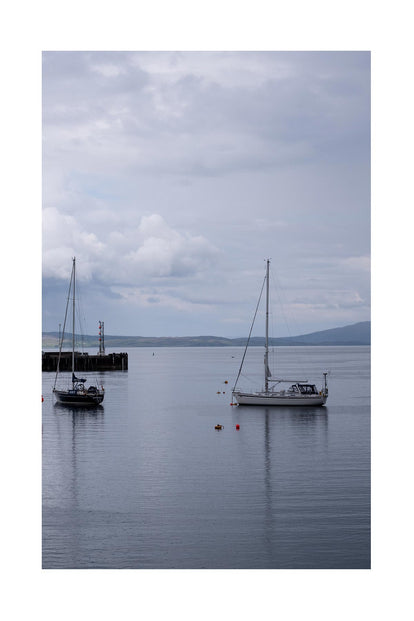 I am still getting familiar with Scotland so we didn't want to go too far off the grid. Although it's beautiful, the landscape and mountains still require a certain level of respect. That being said we stuck to more common and well known areas. The bulk of the photos were taken around Glenfinnan, Glencoe, Mallaig and then north of Fort Augustus around Lochness. Some Harry Potter fans might recognize the famous viaduct and bridge in Glenfinnan.
Mallaig was the town that stood out the most to me as it really lived up to the Scottish fishing village ambience that one may visualize when thinking of Scotland. It wasn't too far from Glencoe either, and an extremely scenic drive. I was met with a slight mist and rain coming down with the sound of metalwork equipment buzzing in the shipyard and some damn good tea keeping my hands warm.
Glencoe is a place that really needs to be seen to be believed. We did a few hikes in the area that were just demanding enough to make it so you appreciate them. A lot of the mountains in the Highlands are several hundred million years old so while navigating the trails on the side of the mountains there, it created this feeling in my chest of humbled awe. Just don't forget bug spray if you go in the Summer—the midges and ticks are no joke (not pictured is my face after realizing I sat in a nest of ticks).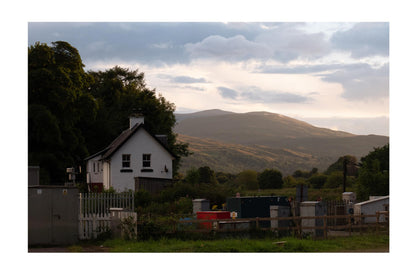 I would encourage anyone who is passing through or visiting Scotland to at least devote some of their time to the Highlands. I think when you'll leave you'll be conscious of things both about yourself and the outside world that you weren't conscious of before stepping foot up there.