Friends in Footwear

Family Owned in The Footwear Capital

If Cinderella ever needed a replacement for her Glass Slipper, Dante is undoubtedly where she would go. How comfortable can a glass slipper be, anyways? Most of us avoid walking on eggshells but she makes an effort to walk on glass. And while this Fairy Tale anecdote may seem a bit overdrawn, it's actually quite an appropriate one, as working conditions in textile factories are far more similar to that of a scullery maid in the Tremaine household than we'd prefer.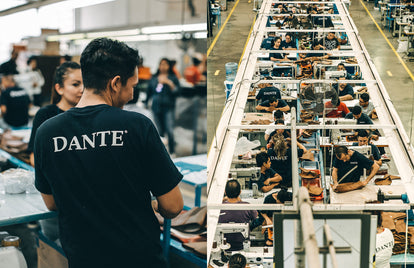 Fortunately, Dante, a family owned and operated footwear manufacturer in Leon, Mexico, provides their employees with a more classic storybook ending. Not only does the leadership of David and Carlos Torres Flores, brothers and co-founders, resemble that of the Fairy Godmother, but employees are given their very own "Pumpkin Coach" transportation in the personal, work-issued bicycles.
No need to wait with bated breath for the clock to strike midnight and the veil to lift, the Dante employees work fair hours, receive equitable compensation, and operate more like an oversized family than a business. Don't mistake ethics and conviviality with poor quality. The footwear made at Dante comes from fine, local leather and is constructed with the same scrupulous care that the Torres Flores brothers employ in keeping their workers happy. It doesn't hurt that, at any given moment, you can hear, and smell, espresso machines pumping out some of best espresso we've ever had.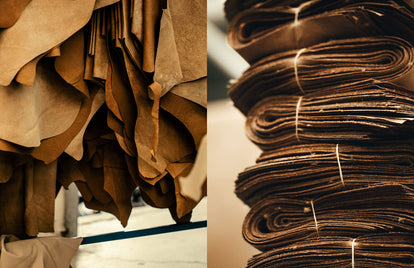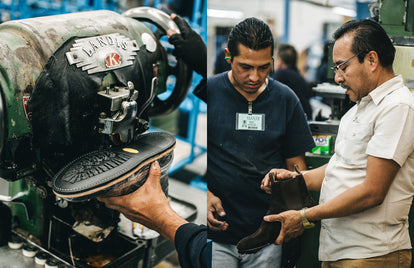 Location

León, Mexico

Factory

Friends in Footwear

Employees

403 Employees
64% Male, 36% Female

Language(s) Spoken

Spanish

Established

1987

Products Made
Friends in Footwear
Family Owned in The Footwear Capital
Friends in Footwear
Family Owned in The Footwear Capital