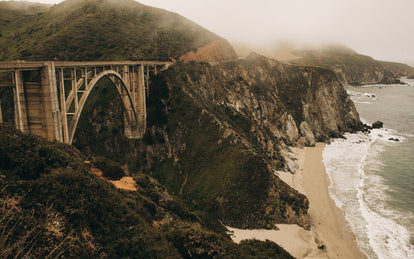 It is a region where extremes meet, a region where one is always conscious of weather, of space, of grandeur, and of eloquent silence.

— Henry Miller
THE BIG SUR COLLECTION
There are incredible things to be found all over the country (and all over the world, for that matter), but today, we hope you'll indulge us in celebrating the unique magic of California.
There's a lot to like about our not-so-little corner of the continent, but if we had to pick one thing, it'd be the landscape's natural diversity. From our humble headquarters in San Francisco, it takes no more than a day to travel to the beach, or the forest, or the mountains, or the desert… There's a whole lot to explore (we encourage you to come see for yourself!), but on the sheer basis of bang for buck, it's hard to compete with Big Sur.
Described by a 19th-century federal land surveyor as "probably the roughest piece of coastline on the whole Pacific coast of the United States", Big Sur was for centuries overlooked by explorers due to its inhospitable geography. This meant that the region's Ohlone, Esselan, and Salinan tribes were spared from the devastating impact of contact with European colonizers until 1769, when Spaniard Gaspar de Portolá led an expedition through Big Sur to Monterey. Though California was initially settled by the Spanish, it soon changed hands; first to Mexico, which won its independence from Spain in 1821, and then to The United States in 1848 after the Mexican-American War.
Settlement narratives are all well and good, but at the end of the day, much of Big Sur's majesty predates civilization. Simply put, it's one of the most beautiful places on the planet, and—thanks to forward-thinking activists who helped draft ironclad protections from over-development—it remains almost implausibly pristine. Millions of annual visitors flock to the famed 71-mile stretch of California State Route 1 known as Big Sur Coastal Highway for its resplendent views of the sea, while those who venture inland have some of the nation's most breathtaking campsites and hiking trails to explore. Words don't do it justice, but hopefully these photos from our recent visit help fill in the blanks.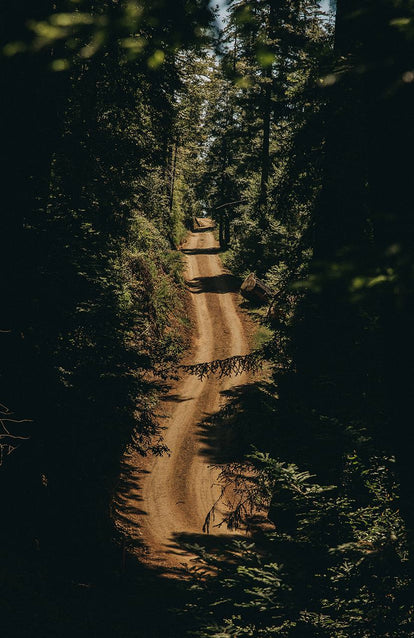 THE BIG SUR COLLECTION
Big Sur's natural splendor attracts all kinds of people, including, perhaps most famously, a long line of literary figures including Henry Miller (Tropic of Cancer), Lawrence Ferlinghetti (Beat poet and co-founder of City Lights Books), and Jack Kerouac (On The Road, The Dharma Bums), all of whom spent periods living and working in remote corners of the region. For Miller, in particular, Big Sur provided not only a refuge from urban life but also a kind of communion with the sublime: "Big Sur is the California that men dreamed of years ago… This is the face of the earth as the Creator intended it to look."
With The Big Sur Collection, we wanted to pay tribute not only to the land, but also the people throughout history who have lent this treasured stretch of coast so much of its mystique. To achieve this goal, we created a range of gear inspired by the region's scenery in both form and function. Big Sur's coastal climate is mild but unpredictable, so we built pieces that could effortlessly transition between foggy mornings and sweltering afternoons, and in keeping with the occasionally treacherous landscape, we prioritized robust materials and rock-solid construction. Moreover, we like to think that the timeless designs featured in this collection wouldn't be out of place in the utilitarian—yet eminently cool—wardrobes of the Beat Generation.
Perhaps most crucially of all, The Big Sur Collection represents an expansion of our Responsibility pledge. Relying on environmentally friendly materials like organic cotton, merino wool, and our proprietary Boss Duck and Heavy Bag blends, we devised a range of pieces that you can count on For The Long Haul. The dedication, tenacity, and courage of the community organizations that have fought for decades to protect Big Sur from development is truly inspiring, and we like to think that we share a common cause. The struggle is ongoing, but all it takes is a trip down the coast to remind us of the stakes. We hope you love the collection as much as we do, and if nothing else, we hope you consider paying a visit to Big Sur next time you're in the neighborhood. There really is no place quite like it.