Charged — The Future of Fast
"If you build something, build it right." We've all learned that somewhere along the way. From birdhouses to actual houses, it's a good one to have in the arsenal of adages. "There's a right tool for every job," is a good one too, but we'll get to that later.
We take pride in the fact that we're able to create products at the highest level and that we've built a company on a lasting foundation to support future generations. But when we see a company come along and entirely upend an industry it reminds us—and inspires us—not to get too comfortable, to continue to push ourselves into the future and ultimately to challenge the status quo.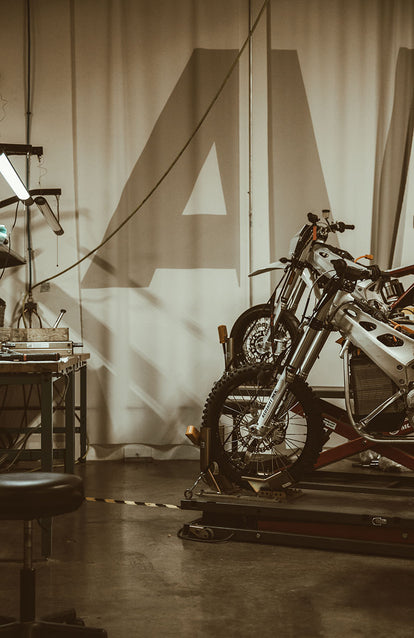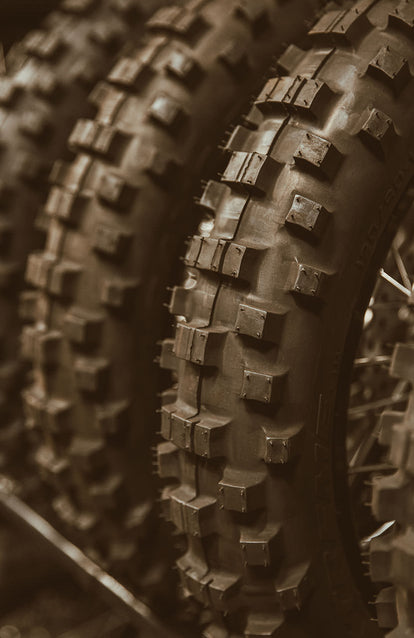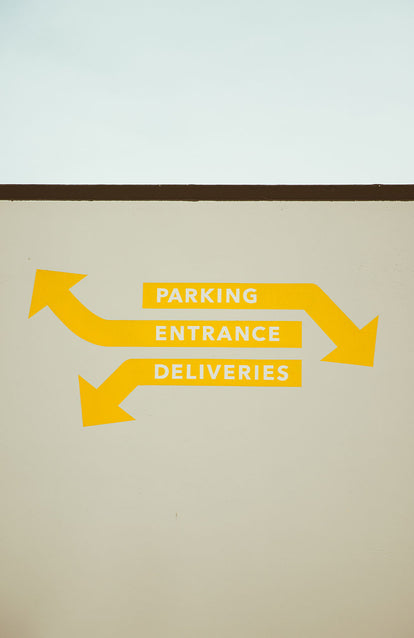 A current source of inspiration comes from our friends just a few exits down the freeway from our office. In a nondescript building off an even less-descript road in Brisbane, California, a handful of engineers have been developing what they are calling The Future of Fast™. Over the past nine years Alta Motors has been devoted to making a better and more "rideable" motorcycle. It goes without saying, motorcycles powered by electricity are one of the only ways to make this possible.
Founded by a trio of motorcycle enthusiasts who also have the intellectual firepower suited for NASA's launch command, Alta has pioneered new technologies in their batteries, motors, bulkheads, subframes, and power management systems, while never losing sight of the quality of the riding experience. They have figured out how to test and refine every aspect of their machines and have invested years of improvement before launching their very first production motorcycles in 2015.
Charged — The Future of Fast
Each bike is meticulously hand-built in the same complex that houses their brain trust just south of San Francisco. To give you just a taste of their hyper-specialized process, every step of the build is tracked and recorded with the help of Bluetooth enabled electronic torque wrenches that measure the precise angle of engagement to ensure perfect assembly at every action. We mentioned earlier that there's a right tool for every job; we're pretty sure these guys have all of them.
It's not just us taking note. With headlines like "Alta Motors is the Tesla of Motorcycles" drawn from endemic and non-endemic news outlets alike, there is no doubt that as their technology continues to advance so will their prominence in a market ripe for a little disruption.
As for the commonalities between Alta and Taylor Stitch, best in class materials, quality construction, responsible manufacturing, steadfast dedication to your mission, the constant process of testing and refinement to achieve a superior product—there's much for us to admire coming out of Brisbane.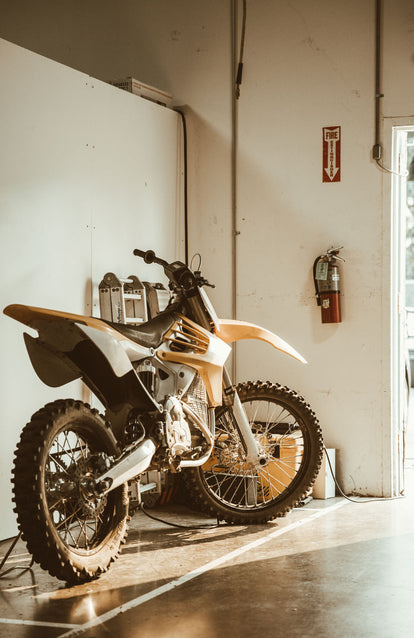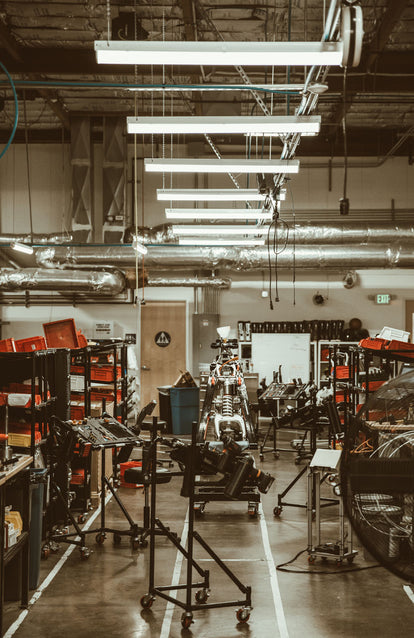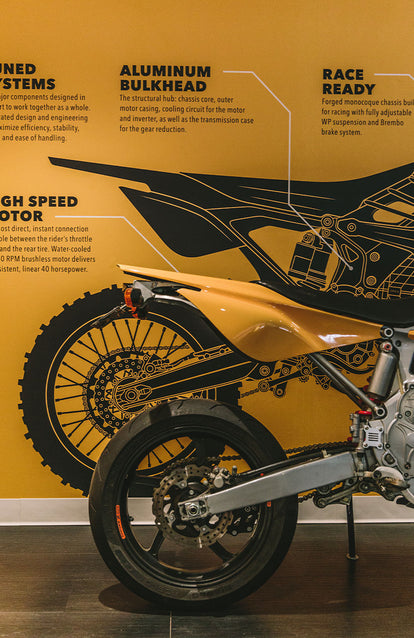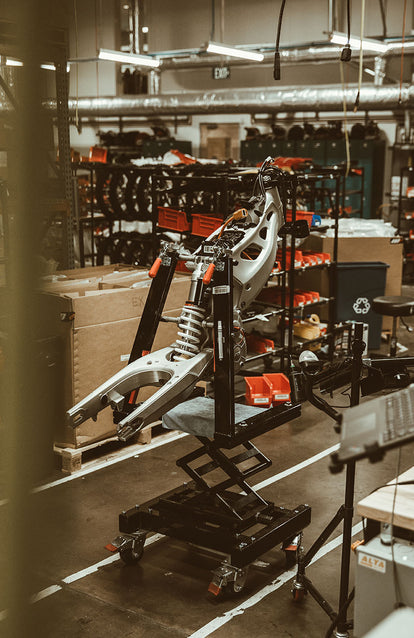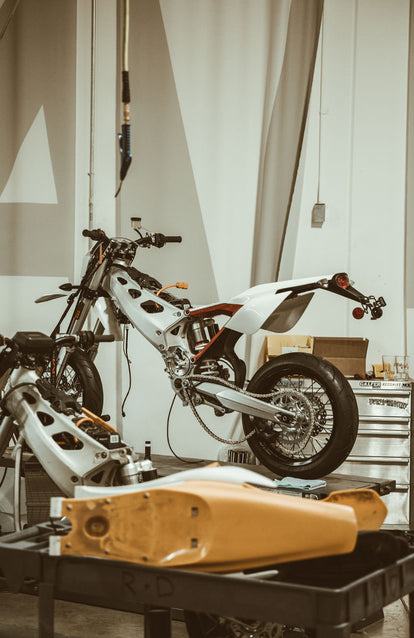 By now you're probably wondering, "how the hell does it ride?" We had the same question a few months ago, so we planned a little trip to one of the best dual-sport riding locations in the entire state of California to put these machines to the test—Downieville and the Sierra Buttes. Needless to say we walked away with jaws agape. Unconvinced? Watch this.
No louder than a Prius creeping around a Whole Foods parking lot, the pair of Redshift EX bikes we had the pleasure of mounting are everything but. The Alta Redshift strips away the usual distraction of thousands of mini-explosions per minute and provides the chance to concentrate on the simple minutia of the riding experience. You can understand the speed of the wind coupled with a newfound sixth sense of where traction ends because you can actually hear the tires as they play with every pebble and rock on the trail. And, they are fast. With constant torque throughout the entire power band, an Alta bike always has more to give when asked.
Charged — The Future of Fast
In the third year of the Moto Collection, we couldn't be more excited about where our passion for riding has taken us and the friends we've made who share in our stoke—from working with James Crowe the past two years to sending our friends on a breath-taking trip across Norway last year to getting loose on snow-capped buttes in our own backyard this year. The Taylor Stitch Moto Collection is about resurrecting a 44-year-old leather jacket and fostering an incredible relationship with our neighbors and friends at Golden Bear; working with the truly mad scientists behind Dyneema® out of the Netherlands; creating a freaking custom motorcycle with next-generation technologies from our new friends at Alta.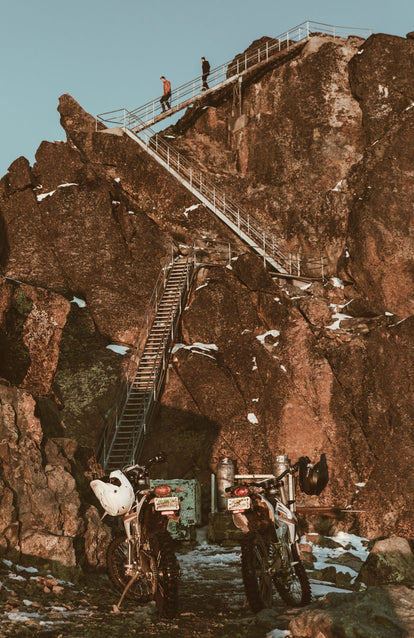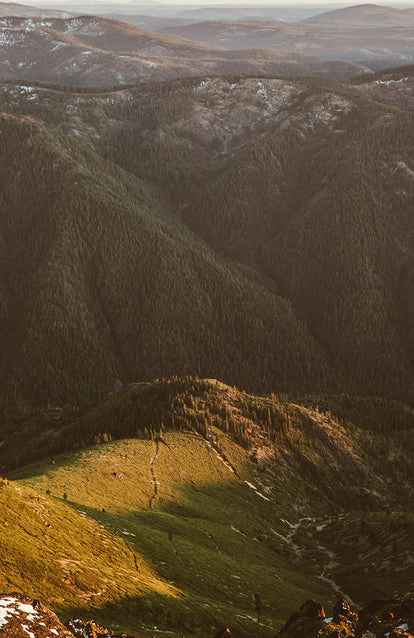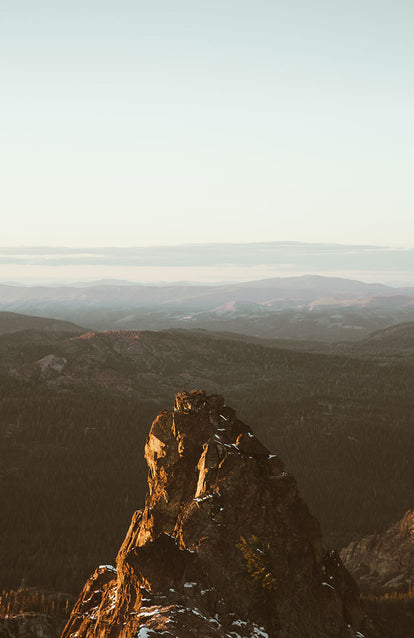 Moto has and always will be one of our favorite testing grounds for building products for the long haul with friends. As always, we invite you to come take a ride.