In 1853, Edward White opened a one man boot shop in Connecticut, fueled by a double dose of work ethic and a drive to create the best boots possible for New England loggers, linemen and laborers. Nearly 200 years later, his name and process have become a legacy, and his boots the stuff of legend.
While Edward's son and grandson oversaw some big changes—like moving the family business from the East Coast to the Pacific Northwest and pushing the envelope with innovations in comfort and styles—the beating heart behind White's Boots remains a steadfast dedication to building the best boots out there, and that means doing it by hand.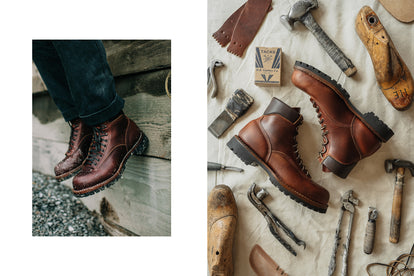 Few companies speak our language quite like White's Boots. So it's with great pride that we introduce our first ever, limited run collaboration with their world renowned craftsmen. Gentlemen, meet The Backcountry Boot.
With White's legendary stitch down welt construction and patina hungry chrome tanned leather that will only get better with age, The Backcountry Boot is built to take on rough terrain, and thousands of miles.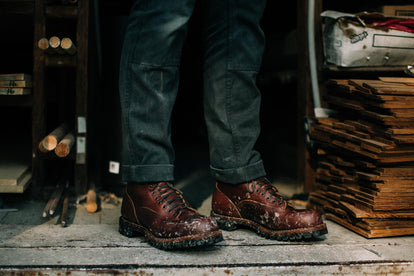 While unmatched durability was top of mind when designing The Backcountry Boot, we made sure to build them comfortable enough for everyday wear. Some padding at the collar keeps your ankles blister-free while premium leather shanks and insoles mold to your foot, ensuring custom-fit comfort to last a lifetime.
Wear them hard, re-sole them down the line, and pass them on to the grandkids—The Backcountry Boot redefines "For The Long Haul."