Like many artists, LA-based sculptor Brian Magner of Fielding Clayworks looks to the past for inspiration—the ancient past. Citing the "raw minimalism of ancient art" as his jumping-off point, he sculpts startlingly beautiful works that somehow manage to marry evocations of an unknowable ancient world with an elegance that feels wholly modern. This balance between the old and the new is something we find fascinating, and we were thrilled when Magner agreed to sit down with us and talk about his inspirations and his process.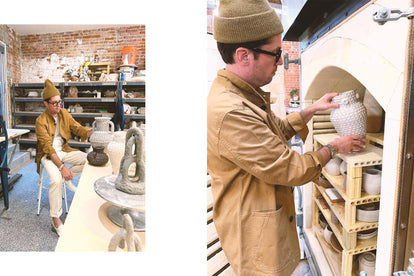 What made you fall in love with Ceramics and how did you get started?
I did some ceramics in art school, and dabbled in NYC, but not until I moved to California did I fall in love with the ceramics studio a block from my house. Once I started exploring, I became obsessed, in a very good way.
How did you find yourself calling California home?
I needed a break from NYC, and all the artists I was interested in at the time were in Southern California. Proximity to what you like is important. And, it was a nice lifestyle change from NYC.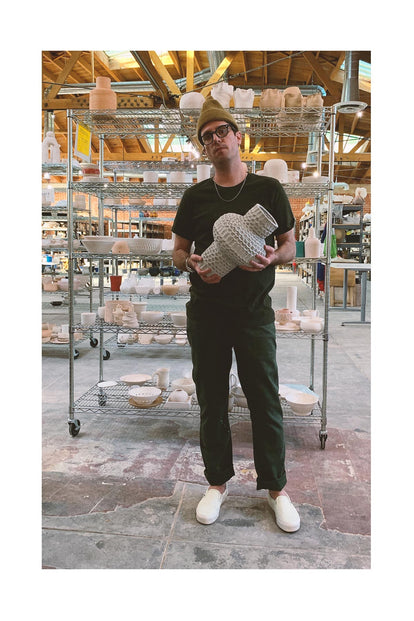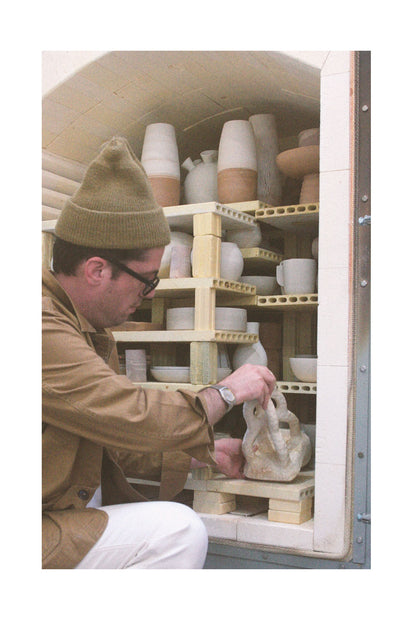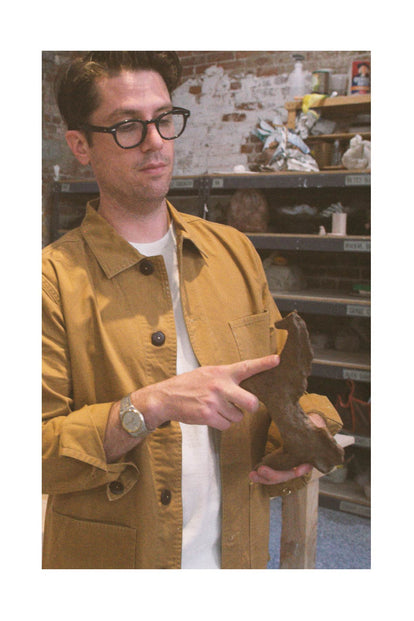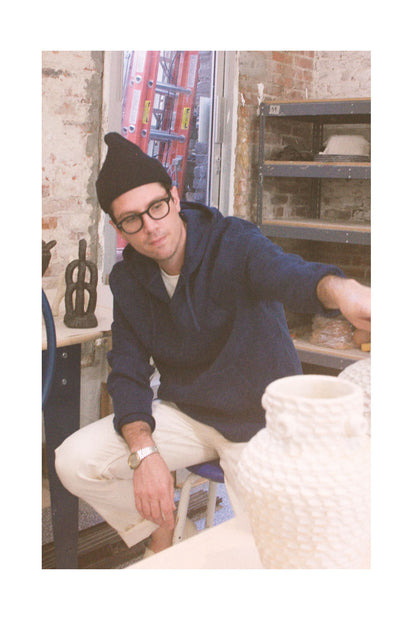 A bit about your work specifically – How would you describe your style and how did you discover it?
My style is inspired by the raw minimalism of ancient art but with a modern touch. I create my ceramic work in a primitive way with historical reference. But really my work is my meditation, I use my thumbprint hundreds of times. I find relaxation in each of those prints.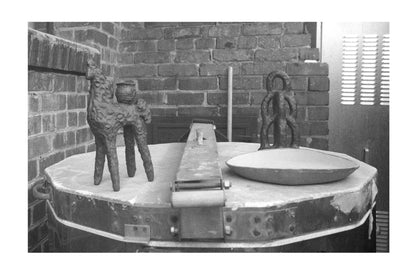 Where do you look to for creative inspiration?
I do research. I like looking into historical symbolism. I look at classic shapes and architecture while looking at what new artist are up to. I try to merge the two. I also like the Japanese bookstore Kinokuniya. The magazine section is unparalleled. Lots of inspo there.
What's your general attitude toward clothing, dress, and personal style? Tell us about how your individuality comes through in your work and in your style.
I like basics, monochromatic. I like dressing in all white, all green, all blue. Its relaxing. But I try to add a little flare like a cuff, or a vintage watch. Something I don't mind getting mud on.
Discover more of Brian's work on the Fielding Clayworks site.