The Heavy Bag Shop
Heavy Bag
Healthy Planet
Waste—and water waste in particular—is a huge problem for the clothing industry.That doesn't sit right with us, so we developed a new material called Heavy Bag that requires little to no water to manufacture.
Built from a blend of upcycled cotton and recycled polyester, the Heavy Bag is as burly as its name suggests, but boasts a delightfully soft texture—imagine the feel of your favorite vintage tee, washed and worn a thousand times. Over the years, we've designed a wide range of Tees and Henleys, but we've stayed consistent where it counts: less water, less waste, and gear you can count on For The Long Haul.
25,314,915,600 Total Gallons H2O Saved
147,884,674,.94,868,496 Total Pounds CO2 Averted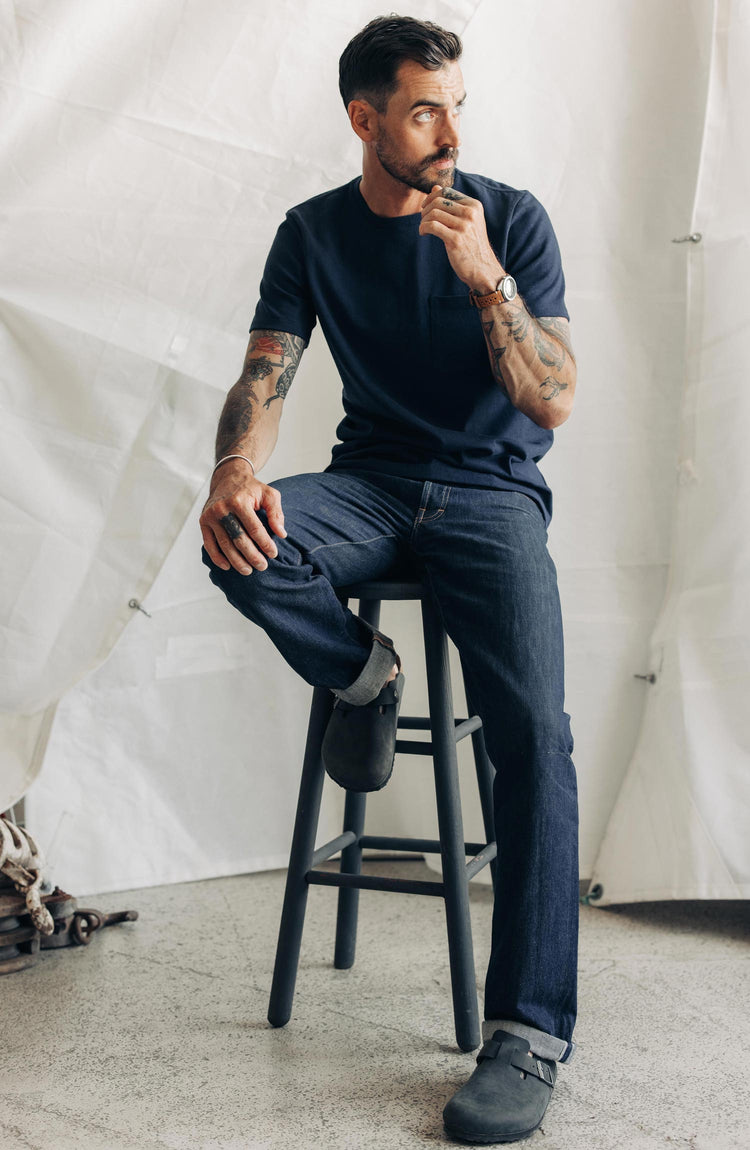 What is a heavyweight tee?
Rising to popularity alongside lighter weight tees in the 1950s, heavyweight tees were preferred by laborers and tradesmen for their comfort and durability. Modeled after the classics, our Heavy Bag Tee boasts a substantial hand, immaculate fit and finish, and our custom developed, 100% upcycled & recycled Heavy Bag blend. It's a timeless tee, updated for a new era.
How do you layer t-shirts?
For maximum versatility, a classic white, black, or cream tee will go with any shirt or jacket you throw over, but if you want to mix it up with some colors, just try to make sure you use tones that aren't too close to each other on the color wheel. If they are close, then continue that throughout your outfit for a tonal look.
What kind of men's tees does Taylor Stitch have?
We built out our tee roster with the intention of offering a garment weight for every season; starting with our featherweight Cotton Hemp Tee, to our midweight Organic Cotton Tee, all the way up to our burly Heavy Bag Tee. Every now and then other styles—like our buttery soft Merino Tee—will make an appearance, but those core options are the foundation of our selection, and our wardrobes. As always, meticulously crafted and tailored to absolute perfection.