The Botanical Dye Capsule
Earth Day Inspired
April 2020
In celebration of the 50th anniversary of Earth Day, we're unveiling a very special capsule collection of natural-dyed essentials alongside a line of one-of-a-kind artist pieces—from Anna Meier and Kristin Arzt—that we're raffling off to benefit two fantastic local nonprofit organizations of their choosing: The Crucible, an industrial art school in Oakland, and the California Native Plants Society. Natural dye imbues these pieces with a completely unique visual impact, and we think this collection serves as the perfect way to show a little love to the planet while we're all cooped up inside.
The

Botanical Dye Capsule
We took two of our most iconic styles, our Jack in White Everyday Oxford and our Heavy Bag Tea in Natural, as the organic and upcycled cotton base for these limited pieces. We chose to partner with Botanical Colors for this collection because, like us, protecting the environment is central to everything they do. In practice, that means they grow the constituent materials for their dyes themselves right here on the West Coast, and they do so using regenerative agricultural practices that keep the land and the soil they till healthy. Their dyes can be purchased on their website, and if you're looking for a preview, just check out how beautiful the products in the capsule collection turned out. Next time you stain your favorite button down, don't despair—grab some Botanical Colors dye and give it a new lease on life. Heck, you don't even have to leave the comfort of your own home; make an afternoon of it!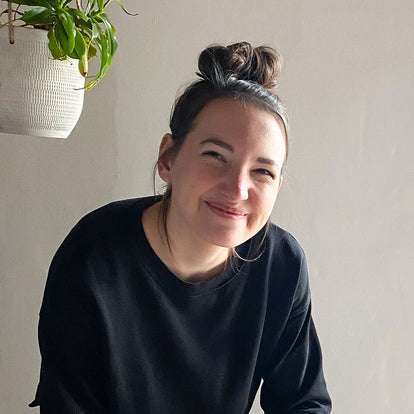 Anna Meier (@annacarolynmeier) is an artist living and working in Northern California. She received her BFA in Fibers from the Oregon College of Art and Craft and her MFA in sculpture at the University of Miami. Her current art practice focuses heavily on the process of natural dyes. The textile industry is one of the main polluters of our planet and as someone who loves and studies textiles, she wants her work to reflect the sustainable future she hopes for. Her hope is to connect what we learn together and work to reconstruct our legacy of partnering with plants. Her raffled pieces below will benefit The California Native Plant Society.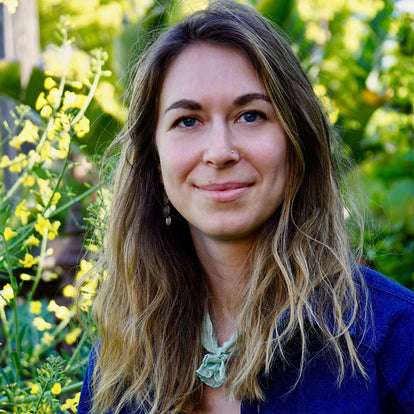 Kristin Arzt (@scramblesquilts) is a natural dyer, educator, gardener and designer based in Oakland, California. She believes that by exploring the collision of textiles, plants and sustainability, she can help make the study of natural dyes accessible to everyone through education and enthusiasm. When not teaching in-person and online courses, Kristin grows her own seasonal dye plants in her home garden for closer experimentation; often sharing seeds and sprouts with students. She is the Textiles Department Head at The Crucible, a non-profit organization dedicated to making arts education accessible to local youth and the surrounding community. Her raffled pieces below will benefit the organization, with all donations being matched—doubling your impact.