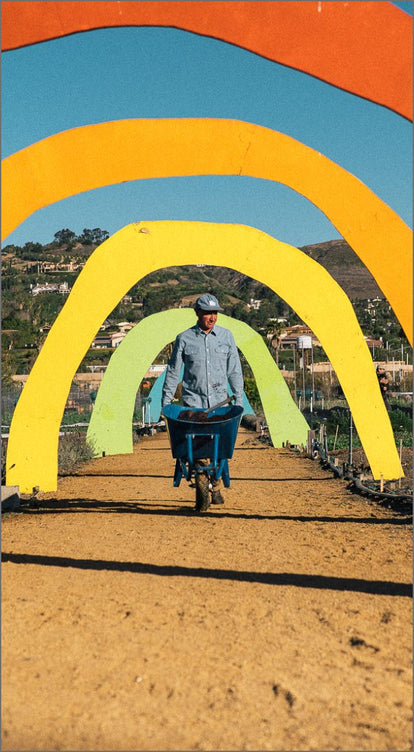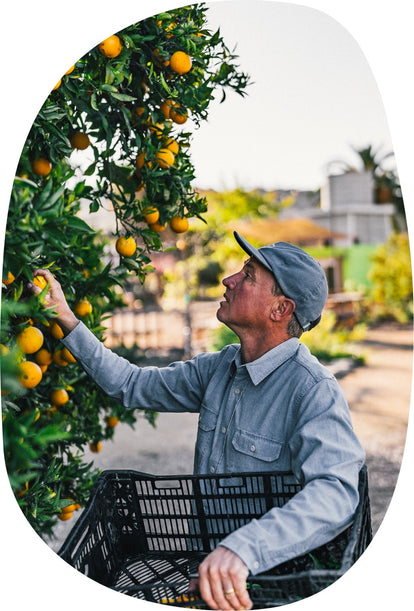 Getting Our Hands Dirty
It's no surprise that all of us here at Taylor Stitch are nature junkies with a penchant for protecting the planet. From organic, upcycled, or otherwise sustainably sourced materials to our emphasis on reducing waste by crafting clothes For the Long Haul, we tend to wear our core values on our sleeve.
Now and again, fortune presents us with the opportunity to lend our strength to like-minded people and organizations, and few fit that bill like activist agroecologist Evan Marks and his Orange County based educational non-profit, The Ecology Center.
After years of helping communities across the globe achieve their goals towards more sustainable agriculture, Marks found himself yearning to turn those capable hands homeward. Shortly thereafter, he was California bound.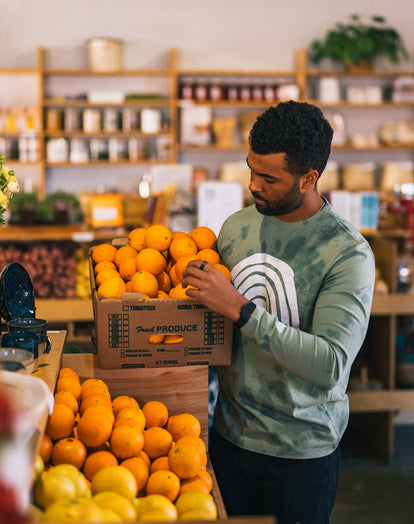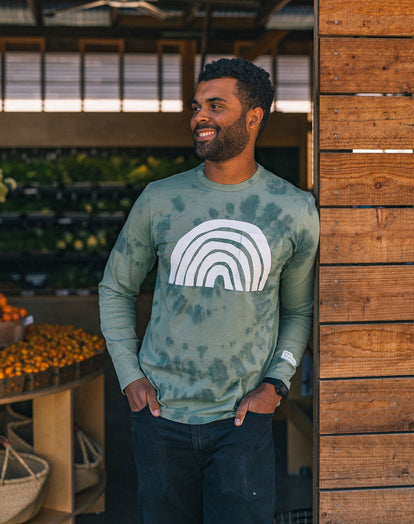 Applying his passion and expertise, Evan and his team turned a forgotten plot in San Juan Capistrano (then home to nothing but a few failing trees and the ramshackle remains of a farmhouse) into the sprawling fields of flowers, fruits, and vegetables surrounding what is now called The Ecology Center.
Since their founding in 2008, The Ecology Center has grown into an educational powerhouse, arming the next generation with the knowledge and skills to take stewardship of their environment. Five core values (symbolized by five colorful arches adorning the farm) act as a true north to guide their way: Learn By Doing, Be Part of the Solution, Collaborate for Change, Give More Than We Take, and Be Here, Now!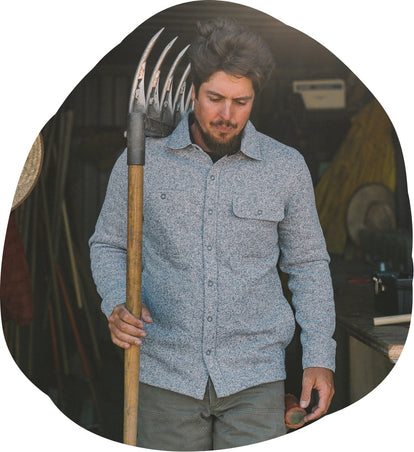 Between putting on some pretty cool educational programs like Eco-Literacy and Community Table, sending seasonal produce across the country with Farm Share, and hosting other educational ventures such as a two-week summer camp called Grow, Eat, Make, the hardworking hands at The Ecology Center are busier than ever. But somehow, they found the time to collaborate with us on a limited run of rugged gear specifically designed to stand up to the rigors of life on the farm.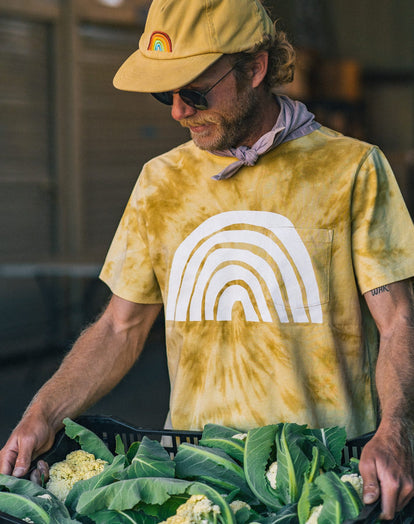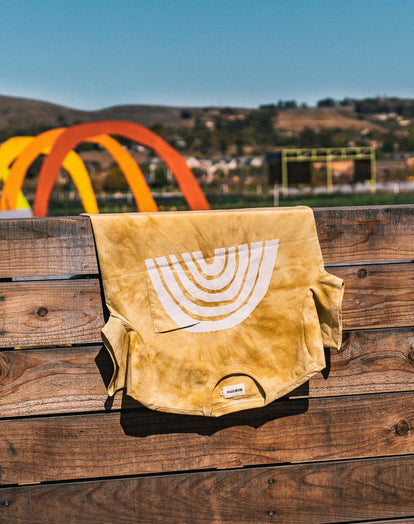 Benefiting The Ecology Center
While we're confident that each piece is up to snuff in the durability department, the old maxim still stands—the proof is in the puddin'—so we handed off a stack of testers to the tireless team at The Ecology Center. Over the next few weeks, they put each piece through their dedicated labors on the farm and in the barn.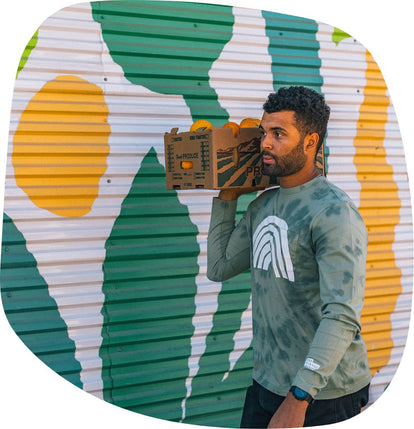 Built To Last
We couldn't be happier to hear how well our duds held up, but the real fulfillment came from being able to give something back to such well deserving folks. That's why we're thrilled to announce that a portion of all proceeds from the "Be Here, Now!" capsule will go directly to The Ecology Center to aid their efforts towards education and ecological awareness.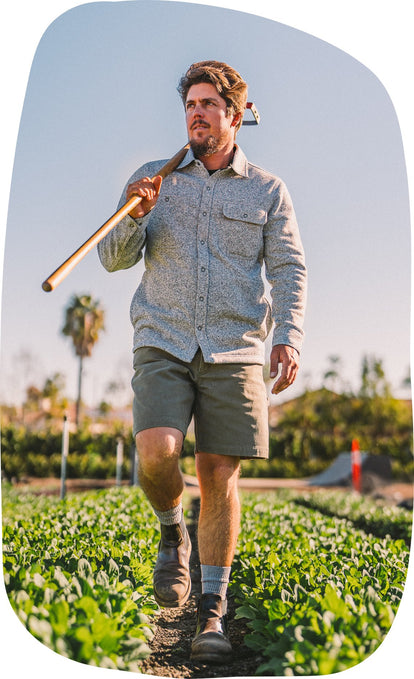 Though we're just as excited as you are to give everything in the capsule a thorough field test of our own, we hope you take a moment to head over to The Ecology Center's website and dig a little deeper into all the fantastic work that they do. Who knows, you may find yourself growing a bit of a green thumb, and when it's time to get down and dirty in your own garden, you'll know just what pieces to reach for.
A Look At The Capsule
First up, The Breaker Overshirt in Ash; a no fuss layering piece with rich texture and understated good looks. Next up, The Shaper Short (available in Stone or Sand Boss Duck) is a field-ready piece of gear with the rough and tumble good looks to tag along for a few cold ones when the workday is done.
Then there's The Chore Shirt in Washed Indigo Boss Duck. While this silhouette has earned quite the reputation over the years for its comfort and durability, doing it in our rugged, Responsible Boss Duck material takes things to a whole new level. Lastly, we've got two fresh tie-dyed takes on our classic Organic Cotton Tee with The Ecology Center's five arch logo proudly displayed front and center. Since it's available in short and long sleeve iterations, you can show your love for the cause all year round.